CLECO IS YOUR FIT-FOR-PURPOSE PARTNER FOR ASSEMBLY PRODUCTION TOOLS. SEE MORE CUSTOMER SOLUTIONS CLICK HERE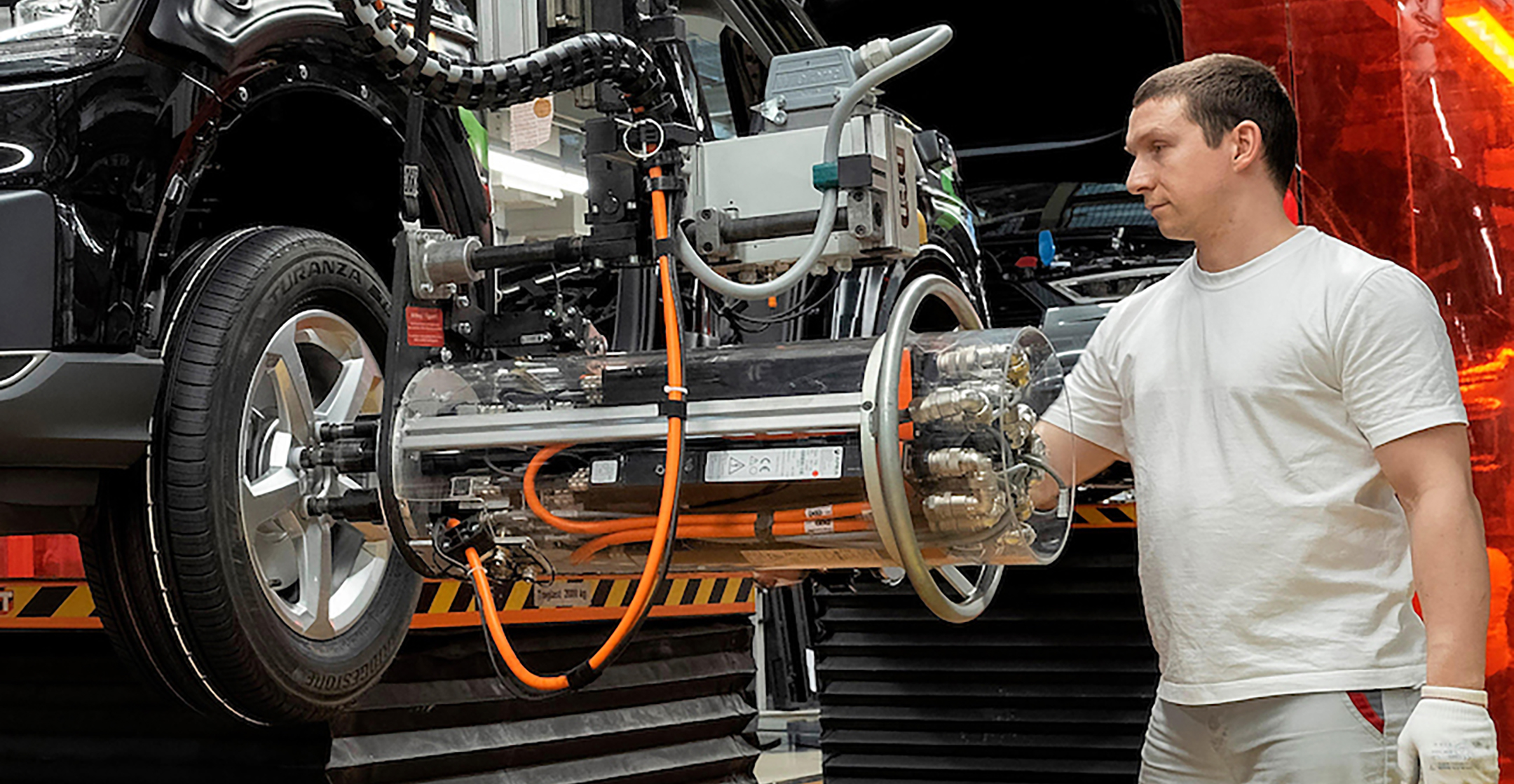 Automotive
Tire Service Provider Uses Cleco Spindles to Reduce Load on Workers (and Robots!)
5 minute(s) to read
A leading tire service provider relies on advanced technology machines to facilitate swift tire changes across its network of affiliated retail service outlets. The ability to perform rapid tire changes is essential for delivering a distinctive customer experience, which is crucial to their success. Manual tire changes, when performed by individuals, can be both laborious and time-consuming. The service provider recognized the need to accelerate the process without overburdening their staff or equipment, while still ensuring that the work is completed quickly and accurately.
Introducing Cleco Intelligent Fixtured Spindles, a trusted solution renowned for its exceptional durability, capable of exceeding up to 3 million maintenance-free cycles. These fixtured spindles have gained widespread popularity among leading automotive manufacturers worldwide, as they prioritize quality, repeatability, and efficiency. Recognizing the potential benefits, the tire service provider saw how Cleco Fixtured Spindles could enhance their turnover speed without subjecting their personnel and equipment to excessive strain.

Furthermore, the tire service provider capitalized on their integrated AI (Artificial Intelligence) technology, leveraging it to further optimize service throughput. By combining the capabilities of Cleco Spindles and their own AI technology, they were able to maximize efficiency while maintaining the integrity of their processes and ensuring a positive experience for both their customers and staff.

As the service provider continues to experience rapid expansion across North America, they are relying on Cleco Spindles to support their growth endeavors. By incorporating Cleco Spindles into their operations, they can ensure consistent quality, precise accuracy, and enhanced operator safety.